News
Wireless Festival to host all female stage in response to criticism
The original line-up featured only three women
Abigail Wishart
28 June 2018
Wireless Festival is hosting an all-female stage this year in response to controversy about its initial line-up.
Only three of the 37 acts in its initial line-up announcement were women. Mabel, Cardi B and Lisa Mercedez were booked to play, with Cardi B later pulling out due to her pregnancy, bringing the line-up down to just two female performers.
The new all-female stage will be hosted by Rinse FM, with names such as Lady Leshurr, Barely Legal (pictured) and Bad Gyal set to perform, according to the BBC.
The stage was curated with help from Smirnoff's Equalising Music campaign, the global initiative aiming to tackle gender inequality in the music industry.
Festival Republic director Melvin Benn told Newsbeat that the festival had originally contacted more than 20 female acts, but they were unable to book them due to the artists' other commitments. He said the festival "would love to see more female acts".
Wireless Festival will take place this July 6 to 8 in Finsbury Park, London.
See below for an image that sparked controversy earlier this year of the initial line-up, but with all of the male names removed.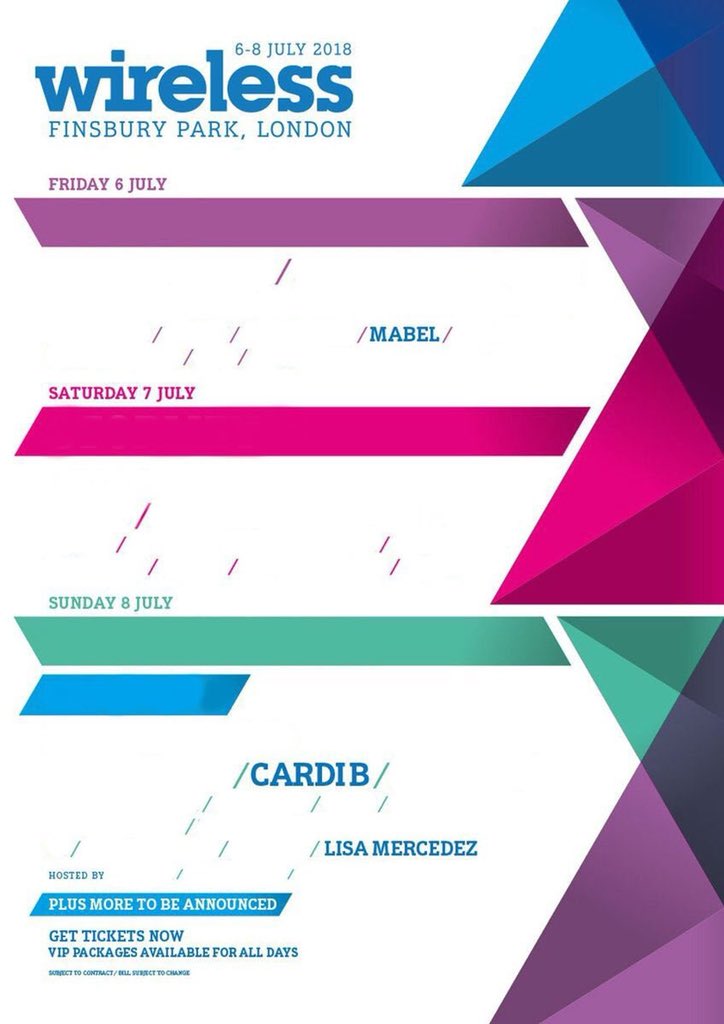 Load the next article
Mixmag will use the information you provide to send you the Mixmag newsletter using Mailchimp as our marketing platform. You can change your mind at any time by clicking the unsubscribe link in the footer of any email you receive from us. By clicking sign me up you agree that we may process your information in accordance with our privacy policy. Learn more about Mailchimp's privacy practices here.